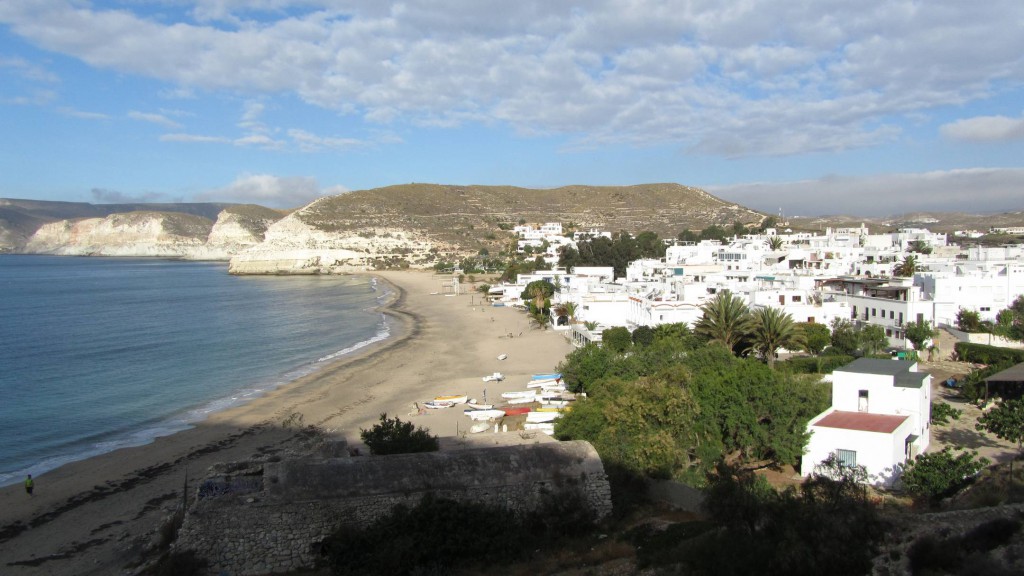 With the arriving of the summer, having those days off to escape the city and take a break at work, we all seek a different place to enjoy our holidays.

Spain is a very popular tourist place internationally, so that is a key part of our economy gear before and especially now. It has always been that way. Our coasts, weather, food, rural tourism, etc.., are an excellent claim for all over the world peoples, European tourists in particular.
As the tourist has specialized has become more fussy about where to spend their money and free time. He escapes from the crowded, exploited and abused destinies by humans looking for something different. It prefers carefully and preserved natural places, coastal areas surrounded by nature…
Our visitors are in luck because Agua Amarga offers that quality tourism and natural areas which are increasingly valued by the discerning tourist.
This was seen the Spanish airline Iberia, which opens its June magazine with a stunning view of the beach of Agua Amarga, devoting an extensive report in following pages of this town as an exponent of quality tourism, based on a cared landscape, completely away from any speculation, in the Cabo de Gata Natural Park.
La Cala de Enmedio, Cala del Plomo, Cargadero Mineral, Olivo Milenario, Hiking the Via Verde …
Agua Amarga invited to unwind in a natural setting with stunning coves knowing privileged you surrounded by the beauty of the countryside landscape of the Cabo de Gata and it has been made known to all Iberia passengers.
miKasa Suites & Spa, your vacation destination in Agua Amarga.